growing up we had popsicle molds to make juice popsicles over summer break. i have no idea what happened to those molds.. when we go home i'll certainly have to do a search. mum or dad probably chucked it out when we moved houses back when i was in high school :(
anyway, back to POPSICLES! i love popsicles. especially the frozen yoghurt kind.. maybe i can convince someone to make some for the mehndi night.. or make them a few months in advanced and wrap them individually in wax paper? i'm seriously tempted.
banana and coconut frozen yogurt popsicles
mmm.. does this remind anyone else of a pina colada? perhaps with a little rum ;)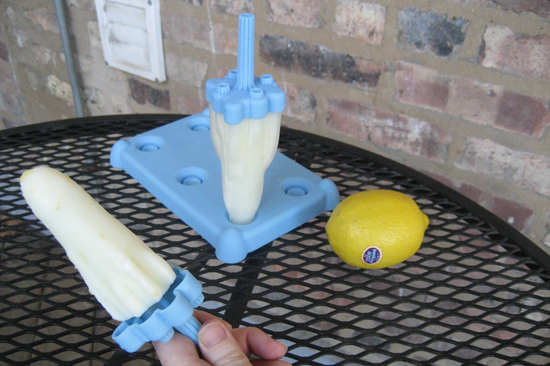 easy, creamy lemon dream popsicles
this sounds deliciously fresh for a summer day and evening. i wonder if substituting the buttermilk for yoghurt would taste good..
kiwi ice pops
of course an ode to the kiwi..
et la pièce de résistance..
peach riesling and coconut cream popsicle
one half peaches and riesling.. the other half coconut and bailey's.. excuse my drool for a moment.
if i make any of these well in advance, will they keep? i suppose most things in a freezer stay okay. however some of these recipes say to consume in 5 days. i guess if you used fruits from the frozen food section this wouldn't be such a concern.
from hostess with the mostess